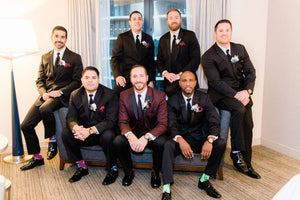 THE GROOMSMEN
Gift that won't end up in their junk drawer.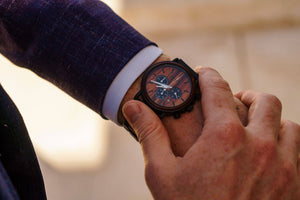 Dear Grooms,
Hey! You did it...you popped the big question to the love in your life. Now, it's time to ask your friends to stand by your side. From your Best-man to your ushers, these are the people who have made an impact at some point in your lifetime. Sure a flask is fun, but a fresh pair of shades and a stylish new watch is something they'll never stop using.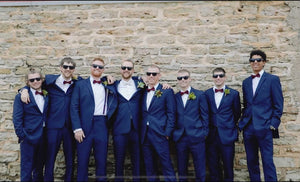 Thanks Bro.
Telling your best buds how you feel about them isn't always easy, so why not write it down? Not sure what to engrave? We've gathered some ideas here.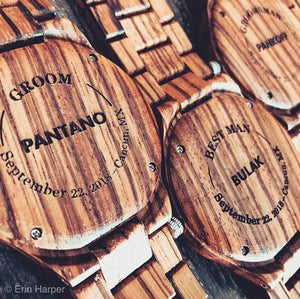 It's Personal
Each person standing by your side was chosen for a different reason. Tell them how much you appreciate them with a personal engraving on the back.
Bride Approved
It's no secret your soon-to-be spouse has a specific outfit planned for your crew. Complete the look with a stylish watch that will match any suit (and keep everyone on time.)
They'll Look & Feel Good All. Day. Long.
Joycoast sunglasses are extremely lightweight and fit with spring hinges at the temple for ultimate all day comfort.
It's Sustainable
Nothing feels better than giving back. Every item purchased from Joycoast = 10 trees planted in an area that needs it most.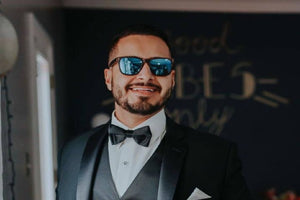 Custom Packages Available
Orders $250-$449 receive 15% off with code: JCGROOM15
Orders $450-$600 receive 20% off with code: JCGROOM20
Orders $601-$799 receive 25% off with code: JCGROOM25
Orders $800+ receive 30% off with code: JCGROOM30
Looking for something extra special? Feel free to call or email us with your request!
Order now with complete confidence. We've got you.

PERFECTLY PACKAGED AND READY TO GO!
No need to purchase extra gift boxes! Every Joycoast watch will come pre-packed in a bamboo box. Likewise, our wooden sunglasses will also come with a cork folding case for added protection.